Let Us Take Care of Your Needs
Home Again Living is a family owned and operated company committed to the development and management of high quality sustainable senior housing in Wisconsin. Home Again partners with communities to successfully integrate a high quality aging experience for their Residents and their Resident's families. A fully integrated company led by a team with a proven track record and substantial experience in development, construction management, and senior living operations management. All of the locations are managed by the ownership group which leads the day-to-day operations to have the highest level of quality and care!
Marty O'Connor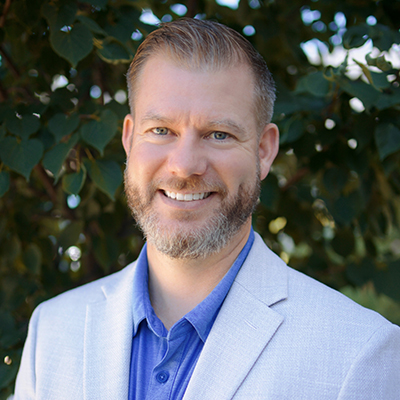 Marty is the managing member and a founding owner of Home Again Assisted Living. Prior to starting the company Marty was a leading financial expert in commercial real estate and the banking industry. While working closely with senior living banking clients and his wife Melissa he learned firsthand the need for high quality assisted living services in Wisconsin. Marty actively works on the continued quality and improvement of not only the Home Again Communities but is also very active working with the State of Wisconsin leadership to improve the Assisted Living Industry as a whole. Marty has led the Home Again team since its commencement in 2010. Additionally, he has over 15 years of experience in the real estate and banking industry and was previously the Senior Vice President and Regional Director for the commercial real estate operations of a large multi-national bank. Marty holds a degree in Finance, Real Estate and Urban Land Economics from the highly renowned Graaskamp Real Estate School at the University of Wisconsin-Madison. Marty is an active member of the community, he is a founder and the President of Harvest in the Gardens Inc. a local charity that raises money annually to support local food banks and is an active community member and financially supports many local charities and service organizations each year.
As the President and CEO of Home Again Assisted Living, Marty leads the strategic direction of the company, oversees all financial facets, and future growth strategies for the company.
Marty is also the President and a managing principle of Realm Real Estate Development.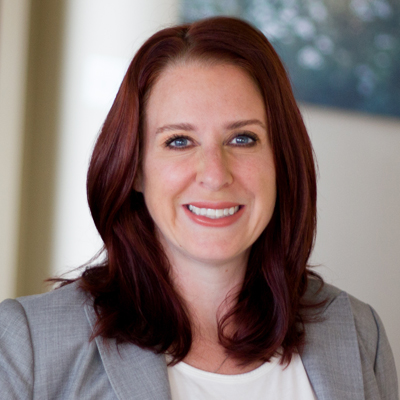 Melissa has set a new standard for how senior housing should become part of a community. She actively works with communities to create a better environment for seniors both in Home Again facilities and beyond. Melissa worked in a leadership position for a managed care organization for the 10 years prior to partnering with the Connery's. She has an expertise in both Medicaid and Medicare enrollment and eligibility as well as contracting for care providers to serve enrolled members.
As the Chief Medical Director, Brooke oversees all resident care and related activities for those living at the Home Again Assisted Living Communities. Brooke has over 14 years of experience in the health care industry. For the past 9 years she practiced as a Nurse Practitioner for the UW Health system in Madison, WI. While at UW Health Brooke specialized in Pulmonary, Critical Care Medicine, and Transplant Medicine. During this time she had extensive experience working with geriatric patients. Prior to practicing as a Nurse Practitioner she spent 5 years working as a Registered Nurse in the UW Hospital Intensive Care Unit. Brooke received her bachelor's degree in nursing from Linfield College in Portland, Oregon and her Master's of Nursing Degree from the University of Wisconsin-Madison. Brooke lives in Deerfield, WI with her husband and three daughters.
Shyla Reigstad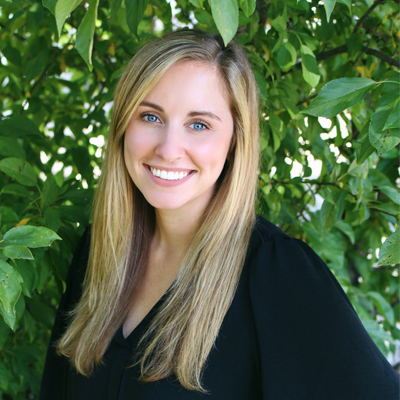 Shyla Reigstad is Home Again Assisted Livings Operations Manager. Shyla comes to us with a Bachelors of Science; major in healthcare administration, minor in business administration. She previously worked at DeForest Hometown Pharmacy for 6 years. She started with us as an intern her senior year of college and has become a vital part of the Management Team that oversees the organization. She has great experience with elderly interactions and customer service, business management and project creation and implementation. In her spare time she enjoys hunting, and spending time with family, especially her nieces and nephew
Crystal brings 21 years of Assisted Living industry experience to the Home Again Team and has been with the company since 2012. She has an associate's degree in Health Care Administration and numerous Dementia certifications with the State of Wisconsin. Crystal is also certified to instruct Challenging Behaviors. She has extensive industry experience and has spent much of her career focusing on memory and specialized dementia care operations. Crystal created and implemented Home Agains' Thrive Program which focuses on Thriving with Dementia. Crystal works with each Community, staff member and family to encompass our residents with individualistic care plans and hands on training. During her career she has continued to progressively take on increased leadership roles. Crystal is a very active mother of five, her family enjoys fishing, camping, gardening and restoring old cars. Crystal actively works with all Home Again Communities as our Director of Training and Compliance.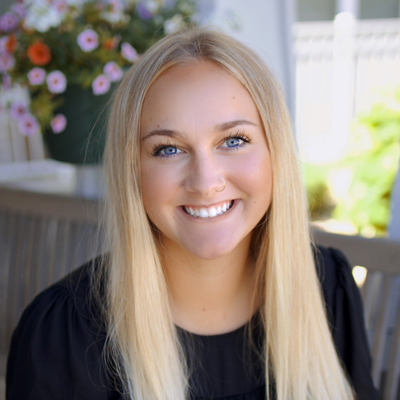 Kayla has a Bachelors of Science with a major in Healthcare Administration from Winona State University. She worked as an intern with Home Again for her final semester of college and then started with us as a CNA. She has now been at Home Again for over 4 years. In her free time she enjoys traveling to new places, boating with her family, and spending time with her nieces and nephews.
Angela comes to us with a Bachelor of Science in Healthcare Management from Globe University. She has worked in healthcare for the past 12 years, and previous to coming to Home Again, she was in management which also included recruiting. Recruitment is newer to her but she is excited to take this on and expand our marketing. Angela recently got married in Jamaica. When not at work she enjoys soaking in the sun and hanging out with friends. She also likes to travel a lot and enjoys going to new places and exploring. It's even better if there is a beach!
Jazmyn is Home Again Assisted Living's Assisted Medical Director. She comes to us with a Bachelors of Science; major in Nursing. Jazmyn started at Home Again in 2011 working as a CNA while pursuing her degree in Nursing at Edgewood College. She has been a distinctive piece of her local family child care business assisting with overall operations and the day to day routine. Jazmyn will help lead our medical team collaborating with each community to ensure prompt and adequate care and treatment for all residents. She comes to us from Deerfield where she lives with her husband. In her free time she loves spending time on her hobby farm, world traveling, hot yoga, and spending time at her lake house.
Stephanie was a CNA for 5 years before graduating from nursing school.  She has a Bachelor's Degree in Business Law from Herzing University, and graduated in 2011. She worked for a different company for about 5 years before realizing that healthcare was her true passion. She has worked for Home Again since 2018 and graduated from Bryant & Stratton College with an Associate Degree in Nursing. In her free time, she enjoys being outside and spending time with her son, Kace.
Mike grew up in Prairie du Sac, WI, is married with 2 kids and lives in Columbus. He has been doing Facility/Nursing Home Maintenance for 15+ years. Mike enjoys the Packers/Badgers/Brewers, traveling, and visiting State Parks.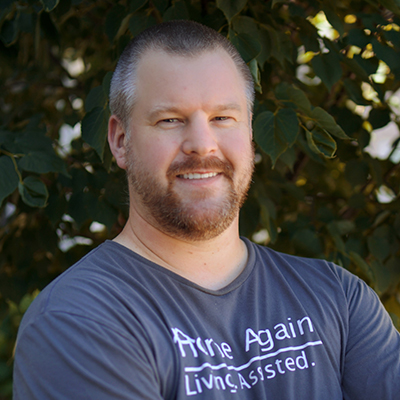 Robert joins us with 12 plus years of maintenance experience. When he is not taking care of things around here, he spends time with his wife and kids. He likes to travel, water ski and weight board as well as watch the Packers and Badgers.
Home Again Assisted Living offers a personal touch in a home like environment. Dedicated to quality and service; we provide dignity, independence, choice, and individual attention to all of our Residents.