No residential community is complete without modern and gracious amenities. We are committed to providing our residents with top-tier accommodations and services, including Housekeeping, Laundry and Bed Service; Transportation Services; 24-hour On-site Staff; Cable/Satelite & Internet; Secure Building; State-of-the-Art Staff Notification; Individually Controlled Climate; and Amazing Meals Daily.
Our beautiful Cambridge Assisted Living Facility is crafted in warm earthy colors in a beautiful Prairie style charm. This location has unique features like an on-site chef, in-house beauty salon, remote patient monitoring and security system, and the latest in assisted living technology.
TAKE A VIRTUAL TOUR
308 England Street, Cambridge, WI 53523
Located in historic Cambridge, Home Again Assisted Living offers a personal touch in a home like environment with on-staff Registered Nurses. Dedicated to quality and service; we provide dignity, independence, choice, and individual attention to all of our residents.
Deluxe Prairie Efficiency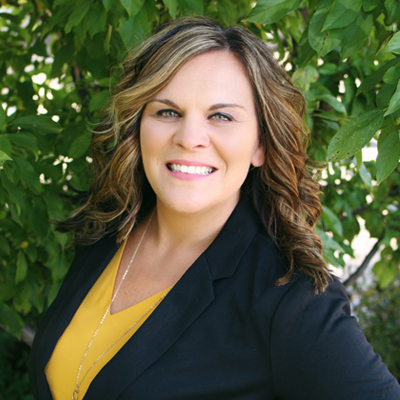 Executive Community Director, Cambridge
Lauren, a Licensed Practical Nurse, draws on 17 years of clinical health care experience to lead the medical assistance program at the Cambridge Home Again community. For the 10 years prior to joining the Home Again team Lauren was a nurse at the Cambridge Fort Healthcare clinic. Lauren worked in a Family Practice clinic caring for a wide range of patients including geriatrics. Lauren collaborates and builds relationships with residents and their primary care providers. Lauren received her degree in nursing from Madison Area Technical College in 2005. Lauren lives in Milton, WI with her husband and her two sons. During her free time she enjoys spending time with her family and cheering on the Packers and the Badgers.
Assistant Community Director, Cambridge
Sam comes from a background of retail management, and went to school for accounting before realizing his passion is serving others, both as a caregiver and a leader. Sam started as a caregiver at Home Again in 2018, working on all shifts at all three facilities. Sam can be identified as a social butterfly, and is excited to build new relationships every chance he gets. In his free time, Sam enjoys spending every chance he can get relaxing in the sun, vacationing in the mountains, and catching up with friends and family. He loves music and is often heard singing along to tunes around the facility.
Samantha Prisk
Life Enrichment Coordinator, Cambridge
Sam joins us with 10 years of Recreational/Activity Directing experience in the healthcare field, ranging from Special Olympics and persons with cognitive/physical disabilities to the Dementia demographics. She comes with an Associates Degree in Recreational Therapy and minor in marketing from Madison College and graduated in 2014. She was raised and graduated from Cambridge High School, joined the United States Army in 2006 and served 2 tours overseas as well as 6 years of dedication before deciding to follow her heart and work in the healthcare field following her honorable discharge. In her free time you can find her releasing her inner wild child and riding her Harley, attending rock concerts, or hiking and camping with her fiancé, Peter, and two sons, Axel (2 years) and Archer (7 months). She absolutely loves bringing memories and laughter to each and every person she meets and hopes to do the same with your loved ones!
Let us take care of your needs. Contact us with any questions or for more information.