At Home Again Living we thrive on offering a comfortable social environment for our residents.
Having access to a variety of activities and events helps make this community active and vibrant.
RECENT COMMUNITY EVENTS
National Alzheimer's Day
A few of our staff and residents dressed in purple to honor and support those living with Alzheimer's disease!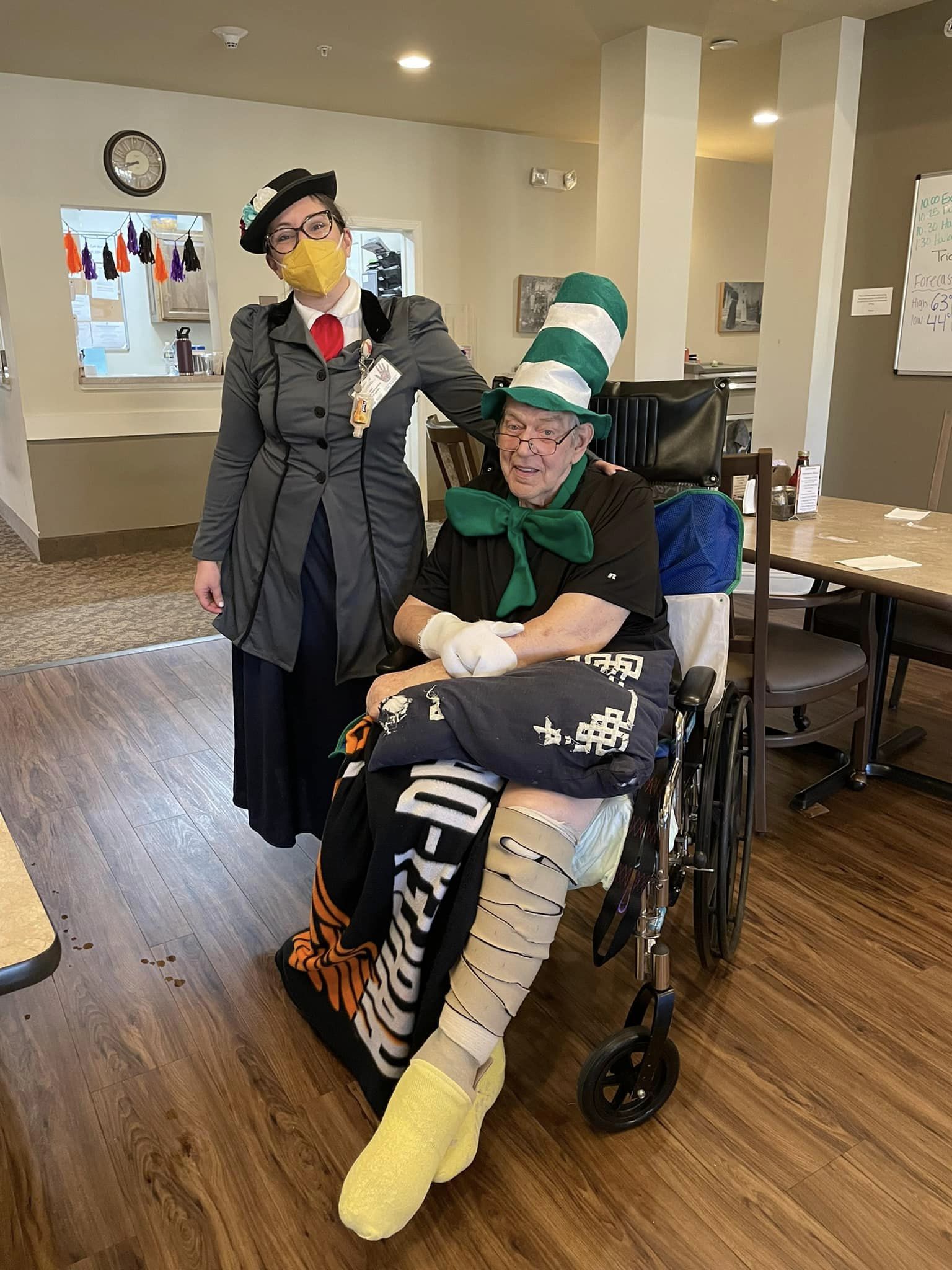 Halloween
So much Fun was had for Halloween at our Communities! Residents & staff dressed up to participate in a costume contest, passed out candy to our little trick or treaters, enjoyed homemade sweets made from our kitchen staff and got to listen to the Monona Senior Choir perform.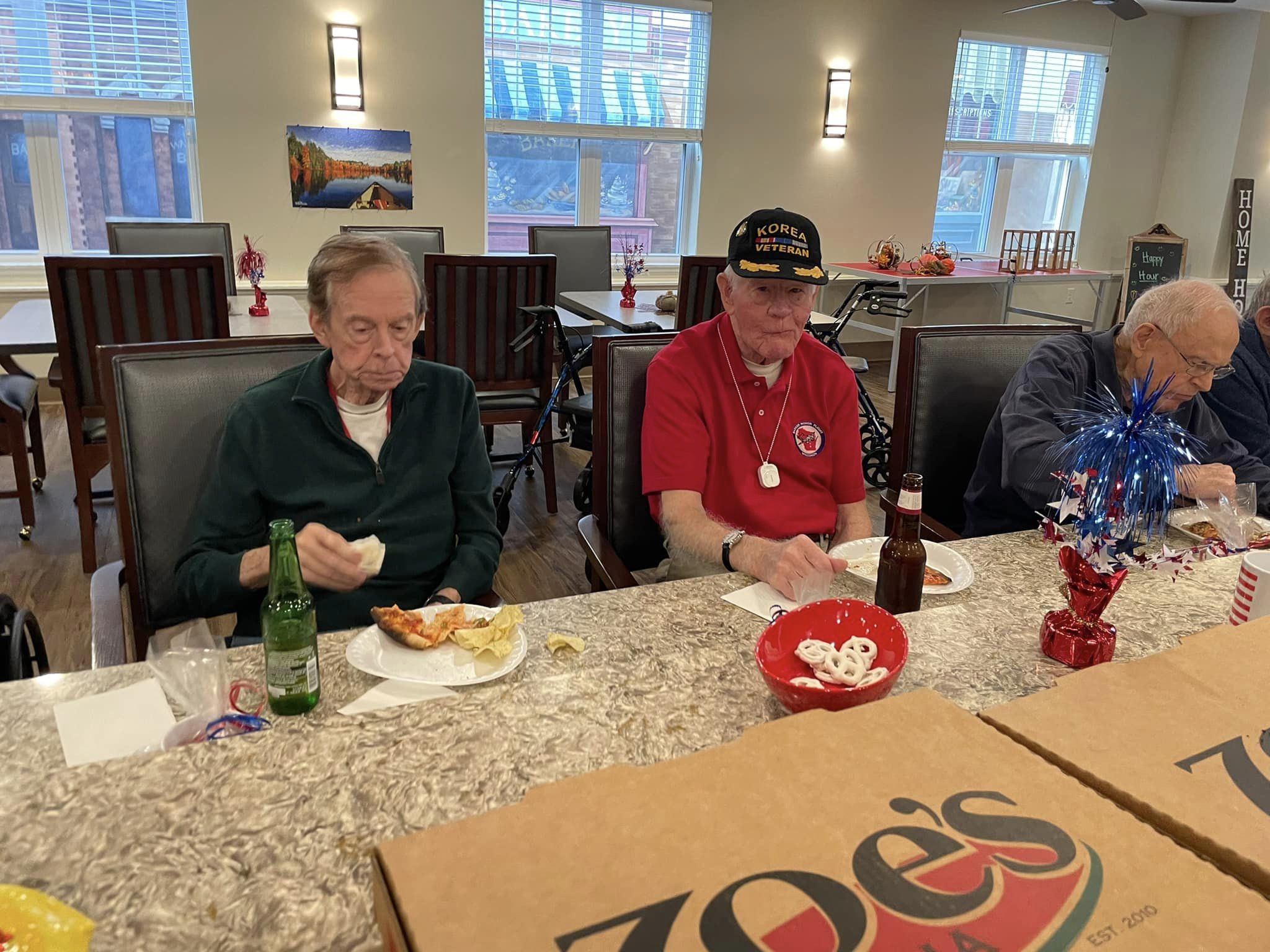 Veteran's Day
On this day, we honor all current and former members of the Armed Services. Today, we get to spoil our residents who served a little bit more!
COMMUNITY VIDEO CHALLENGE
Our teams were challenged with creating a unique video to showcase our residents and staff. The results are heartwarming, sentimental, and humorous! We could not have ask for more! These videos showcase the personalities of our communities and the hard work our teams are undertaking to engage resident while we defend against this virus. Please click the images below and enjoy!
TAKE A LOOK AT OUR PAST EVENTS & ACTIVITIES