No residential community is complete without modern and gracious amenities. We are committed to providing our residents with top-tier accommodations and services, including Housekeeping, Laundry and Bed Service; Transportation Services; 24-hour On-site Staff; Cable/Satelite & Internet; Secure Building; State-of-the-Art Staff Notification; Individually Controlled Climate; and Amazing Meals Daily.
Home Again Living Memory Care communities focus on providing a specialized environment for those with Alzheimer's or other forms of dementia. Our specially trained teams focus on the physical and emotional relief of residents as well as peace of mind for the families with a memory impaired loved one.
To improve the well-being and security of the memory care residents, this specially designed facility includes many amenities that normal assisted living apartments do not. Including secure entry ways to prevent wandering, a secure kitchen area for resident safety, and an open floor plan to allow staff to maintain the highest level of supervision.
TAKE A VIRTUAL TOUR
308 England Street, Cambridge, WI 53523
Located in historic Cambridge, Home Again Assisted Living offers a personal touch in a home like environment with on-staff Registered Nurses. Dedicated to quality and service; we provide dignity, independence, choice, and individual attention to all of our residents.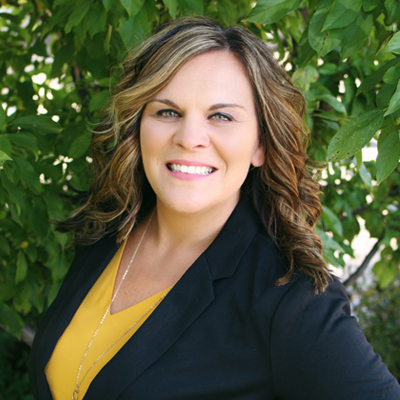 Executive Community Director, Cambridge
Lauren, a Licensed Practical Nurse, draws on 17 years of clinical health care experience to lead the medical assistance program at the Cambridge Home Again community. For the 10 years prior to joining the Home Again team Lauren was a nurse at the Cambridge Fort Healthcare clinic. Lauren worked in a Family Practice clinic caring for a wide range of patients including geriatrics. Lauren collaborates and builds relationships with residents and their primary care providers. Lauren received her degree in nursing from Madison Area Technical College in 2005. Lauren lives in Milton, WI with her husband and her two sons. During her free time she enjoys spending time with her family and cheering on the Packers and the Badgers.
Assistant Community Director, Cambridge
Sam comes from a background of retail management, and went to school for accounting before realizing his passion is serving others, both as a caregiver and a leader. Sam started as a caregiver at Home Again in 2018, working on all shifts at all three facilities. Sam can be identified as a social butterfly, and is excited to build new relationships every chance he gets. In his free time, Sam enjoys spending every chance he can get relaxing in the sun, vacationing in the mountains, and catching up with friends and family. He loves music and is often heard singing along to tunes around the facility.
Let us take care of your needs. Contact us with any questions or for more information.