No residential community is complete without modern and gracious amenities. We are committed to providing our residents with top-tier accommodations and services, including Housekeeping, Laundry and Bed Service; Transportation Services; 24-hour On-site Staff; Cable/Satelite & Internet; Secure Building; State-of-the-Art Staff Notification; Individually Controlled Climate; and Amazing Meals Daily.
Home Again Living Memory Care communities focus on providing a specialized environment for those with Alzheimer's or other forms of dementia. Our specially trained teams focus on the physical and emotional relief of residents as well as peace of mind for the families with a memory impaired loved one.
To improve the well-being and security of the memory care residents, this specially designed facility includes many amenities that normal assisted living apartments do not. Including secure entry ways to prevent wandering, a secure kitchen area for resident safety, and an open floor plan to allow staff to maintain the highest level of supervision.
TAKE A VIRTUAL TOUR
110 Stuart Street, Columbus, WI 53925
Located in beautiful Columbus, Home Again Assisted Living offers a personal touch in a home like environment with on-staff Registered Nurses. Dedicated to quality and service; we provide dignity, independence, choice, and individual attention to all of our residents.
Shyla Reigstad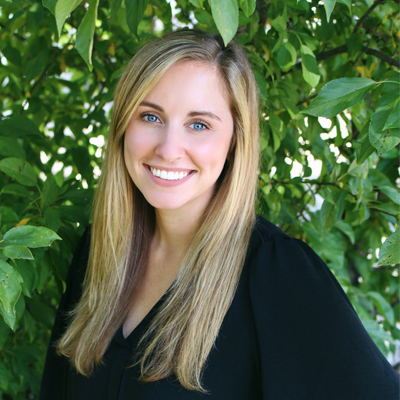 Community Director, Columbus
Shyla comes to us with a Bachelors of Science; major in healthcare administration, minor in business administration. She previously worked at DeForest Hometown Pharmacy for 6 years. She started with us as an intern her senior year of college and has become a vital part of the Management Team that oversees the organization. She has great experience with elderly interactions and customer service, business management and project creation and implementation. In her spare time she enjoys hunting, sand volleyball, spending time with family, especially her nieces and nephew.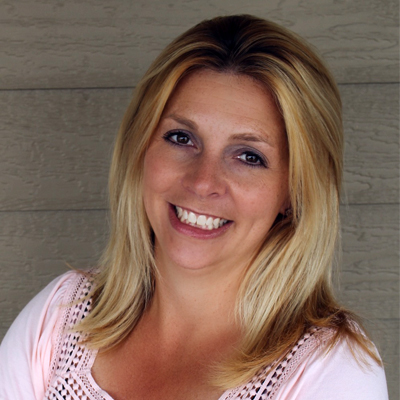 Community Medical Manager, Columbus
Ariann, a Certified Medical Assistant, draws on 10 years of clinical health care experience to lead the medical assistance program at the Columbus Home Again community. For the 10 years prior to joining the Home Again team Ariann was a Certified Medical Assistant in family practice and multiple specialty clinics in the Columbus and Madison area. Ariann has worked with a wide range of patients including geriatrics. Ariann collaborates and builds relationships with residents and their primary care providers. Ariann has a degree from Worsham College and received her CMA certification from Madison Area Technical College. Ariann lives in Columbus, WI with her husband and her three sons. She is very active in the community and is the Vice President of the Columbus Clubhouse Board and a member of the Columbus Recreation Board.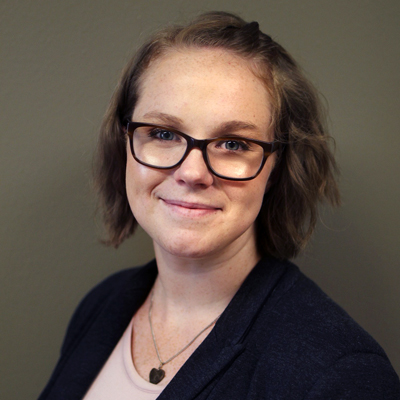 Community Specialist, Columbus
Amanda has worked in healthcare for the past 8 years. She enjoys being with her residents and making new, lasting memories with them! She likes to make sure that there is always something FUN for the residents to look forward to because laughter is truly the best medicine! As an activity professional, she is outgoing, bubly and generally, perky! There is no shame in her game as she can usually be found singing and dancing down the hallway! Her nickname from past facilities is "smiley" because nothing can take her smile away, not even Monday mornings! While she was still living in the snowy mountain town of Flagstaff Arizona, she helped to start a non profit organization directed at assisting in the creation of a dementia friendly city, educating city workers and caregivers about dementia and how to safely interact with those affected by the disease, as well as creating financial assistance for families affected by dementia. You could say that taking care of those with dementia has been a passion of hers for a long while, and she has always enjoyed serving others. Amanda also served on the city of Flagstaff Sustainability Commission for three years and helped to create the Flagstaff Climate Action and Adaptation Plan. She has her undergraduate degree in environmental science and sustainability with an emphasis in biocultural diversity and communities, and her masters degree in Public administration in health care. She has been happily married for three wonderful years and her little family recently grew by one tiny person as they welcomed their sweet baby boy, Andrew in July 2021! They also have two dogs, MacGyver and Calypso, and a cat, Spock. When she's not wrangling her small zoo, she enjoys camping, kayaking, hiking and really anything she can do outside! Amanda has a vinyl record collection, enjoys studying bats and LOVES seeing live music!
Let us take care of your needs. Contact us with any questions or for more information.